LinkAce
Your self-hosted bookmark archive. Free and open source.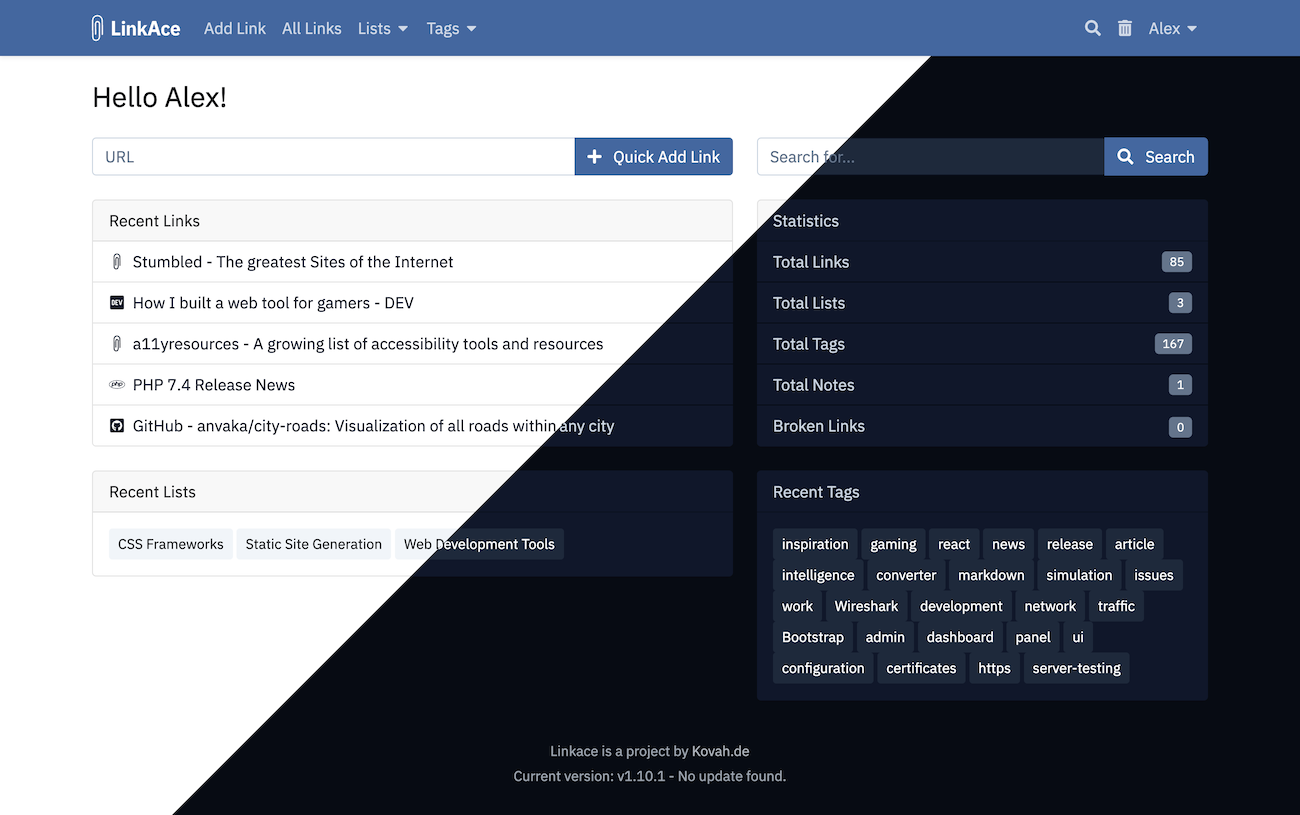 Automated Monitoring
All saved links are monitored. Get a notification when a link moves or becomes unavailable.
Integrated Backups
Links are backed up via the Wayback Machine after you saved them. Automagically.
Tags & Lists
Choose tags to categorize links, add them to custom lists to group them by a topic or occasion.
Share or keep it private
Your link archive can be accessed by guests visiting, or kept private. You decide, on a per-link basis.
Search, filter, order
A powerful search helps you find the links you are looking for. Filter and order the results by various properties.
REST API
LinkAce offers a REST API for all features, so you can control and access all your data from other applications.
Find a detailed feature overview on the About page.
Install LinkAce
LinkAce ships with pre-configured Docker configurations and a built-in web installer to make things as easy as possible. Installation via Docker is the recommended way.