LinkAce
Your selfhosted bookmark archive with a simple interface, but advanced features.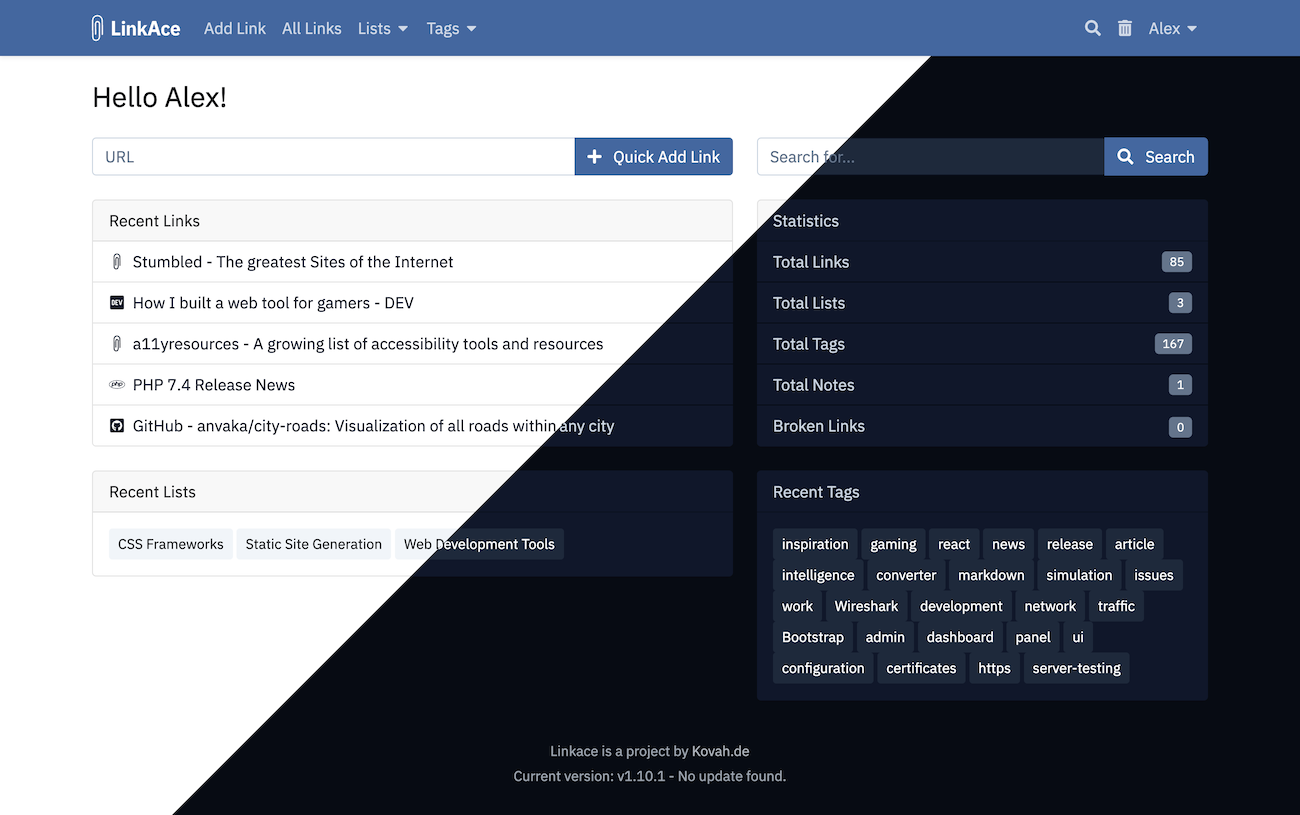 Automated Monitoring
All saved links are monitored. Get a notification when a link moves or becomes unavailable.
Integrated Backups
Links are backed up via the Internet Archive after you saved them. Automagically.
Tags & Lists
Choose tags to categorize links, add them to custom lists to group them by a topic or occasion.
Share or keep it private
Your link archive can be accessed by anyone, or kept private. You decide.
Browser Bookmarklet
Add new links form anywhere using the browser bookmarklet. No Extension, no apps to install.
Search, filter, order
A powerful search makes sure that you find your links. Filter by various properties. Order by anything.
Find a detailed feature overview on the About page.
Install LinkAce
LinkAce ships with pre-configured Docker configurations and a built-in web installer to make things as easy as possible. Installation via Docker is the recommended way.