LinkAce
Your self-hosted bookmark archive. Free and open source.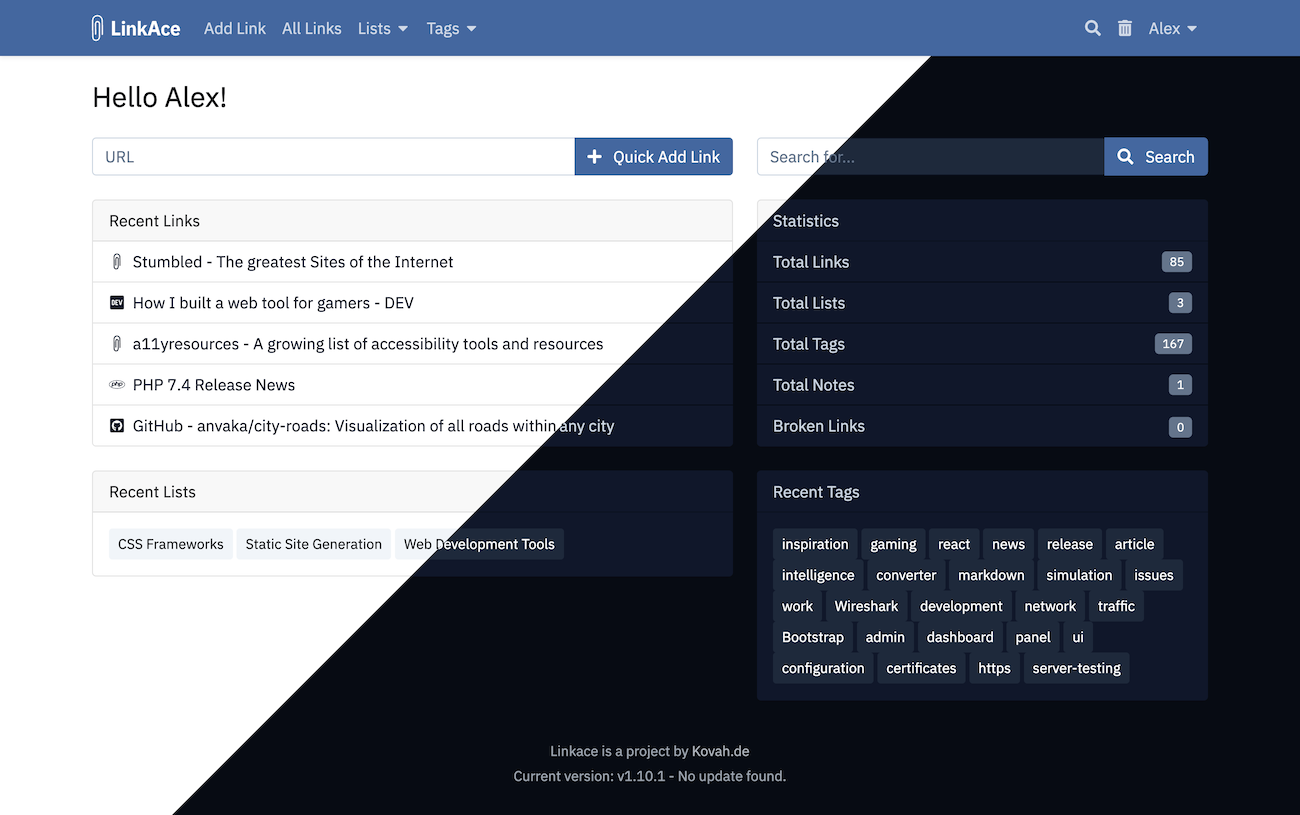 LinkAce is a self-hosted archive to collect links of your favorite websites. Save articles to read them later, tools to use them in your next project, or historic content to archive it for the long term. LinkAce comes with a lot of features while keeping a clean and minimal interface.
Consistent Monitoring
All saved links are monitored. Get a notification when a website moves or becomes unavailable.
Automatic Archiving
Links are backed up via the Internet Archive after you saved them. Automagically.
Tags & Lists
Choose tags to categorize links, add them to custom lists to group them by a topic or occasion.
Darkmode
Whether you want it all the time or based on your operating system: LinkAce handles light and dark mode for you.
Search, filter, order
A powerful search helps you find the links you are looking for. Filter and order the results by various properties.
REST API
LinkAce offers a REST API for all features, so you can control and access all your data from other applications.
Share or keep it private
Your link archive can be accessed by guests, or kept private. Links, tags and lists can be set private separately.
RSS Feeds
Both private and public links are accessible via RSS feeds. Feeds are also available for tags and lists.
The Bookmarklet
Instead of bulky browser extensions, LinkAce provides an easy to use Bookmarklet to save any website with one click.
Install LinkAce
LinkAce ships with pre-configured Docker configurations and a built-in web installer to make things as easy as possible. Installation via Docker is the recommended way.